Conversion Procedure via Screenshots
---
Install the software and view the first screen as seen below.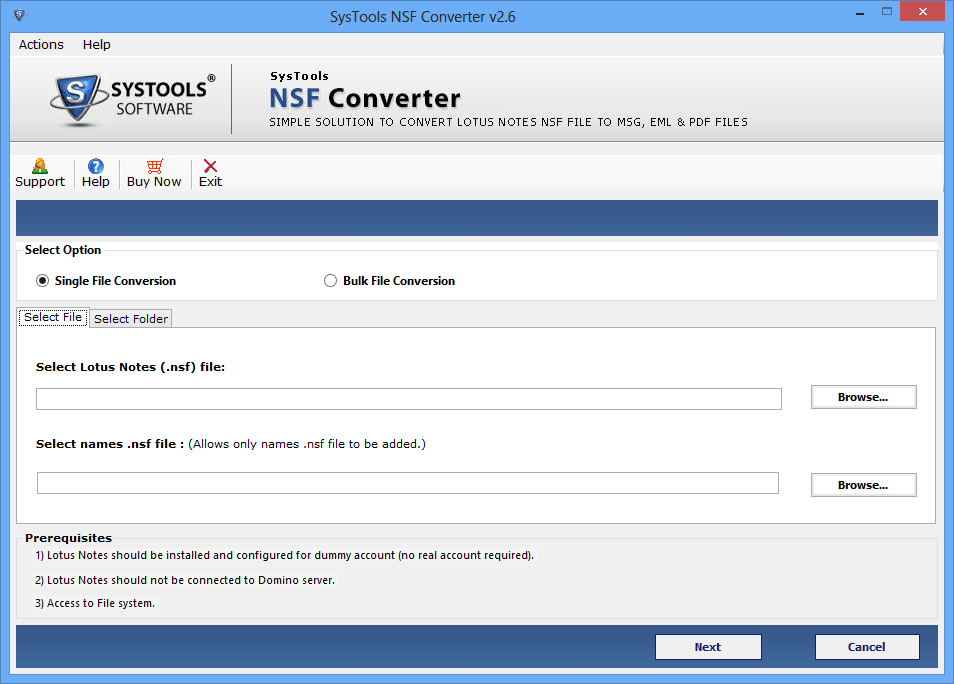 ---
Two options are available which is single file conversion & Bulk file conversion. To convert single file, then click on single file conversion and browse NSF file. Next to start the conversion.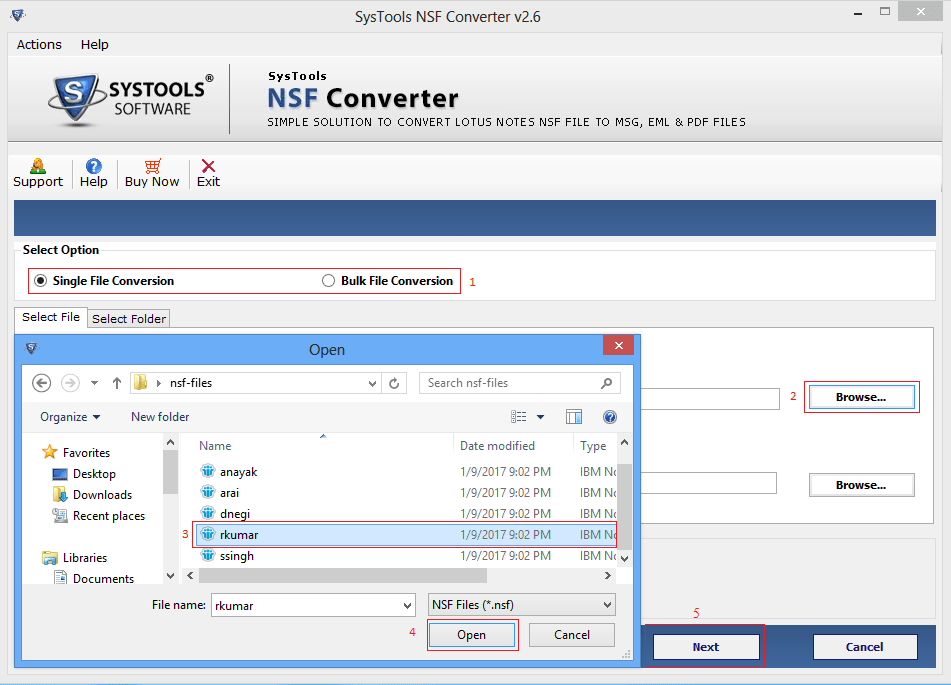 ---
Click on Browse button a window will open then select the names.nsf File to start the process of conversion.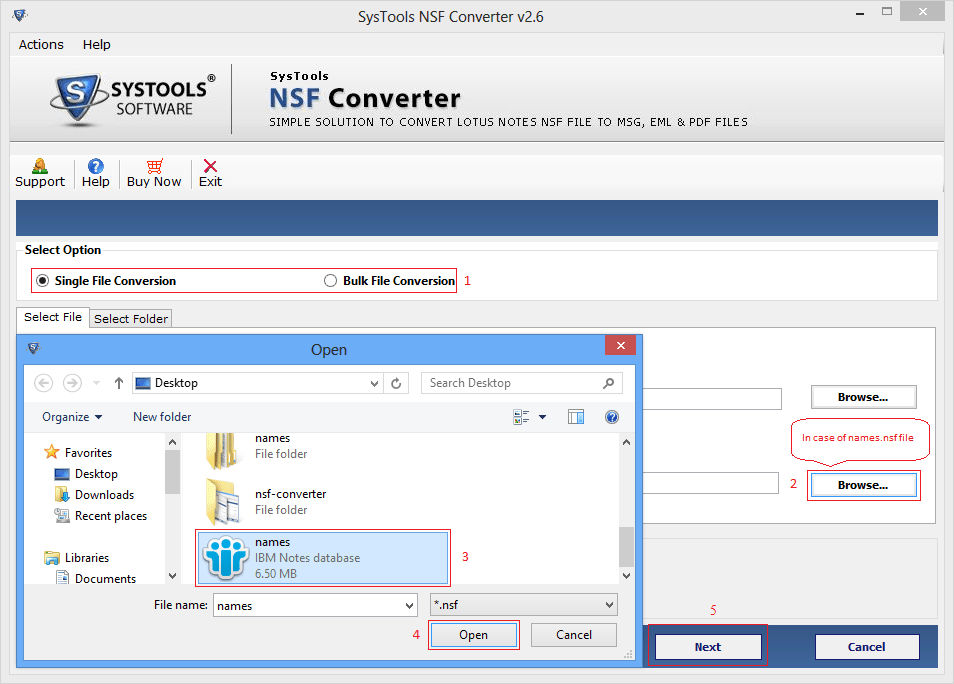 ---
If you want to convert the files into bulk then choose bulk file conversion by clicking on Browse button.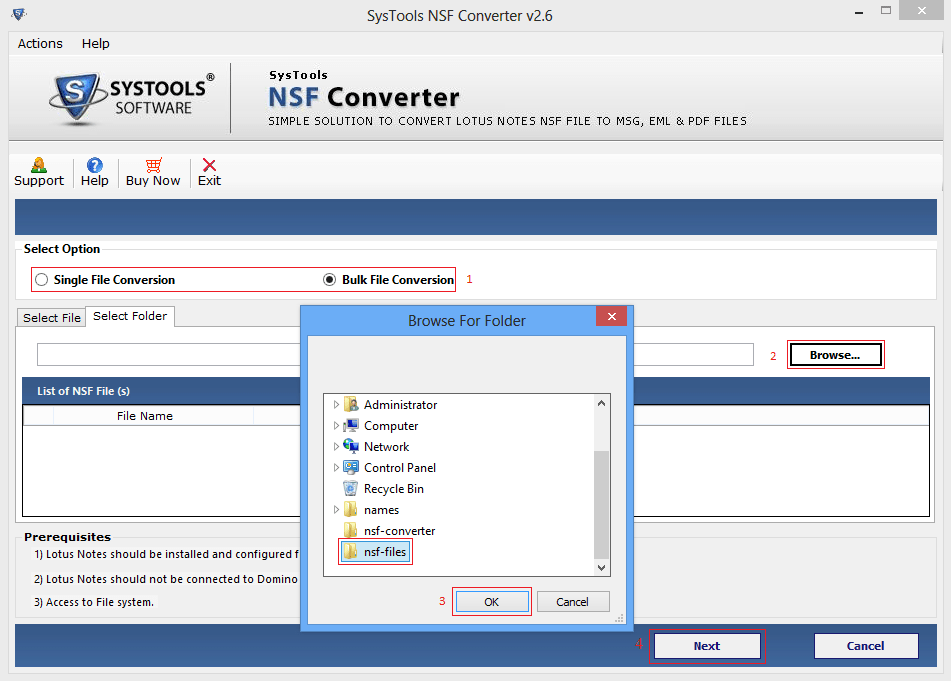 ---
When you choose bulk conversion option, you can select the number of NSF files which you want to export.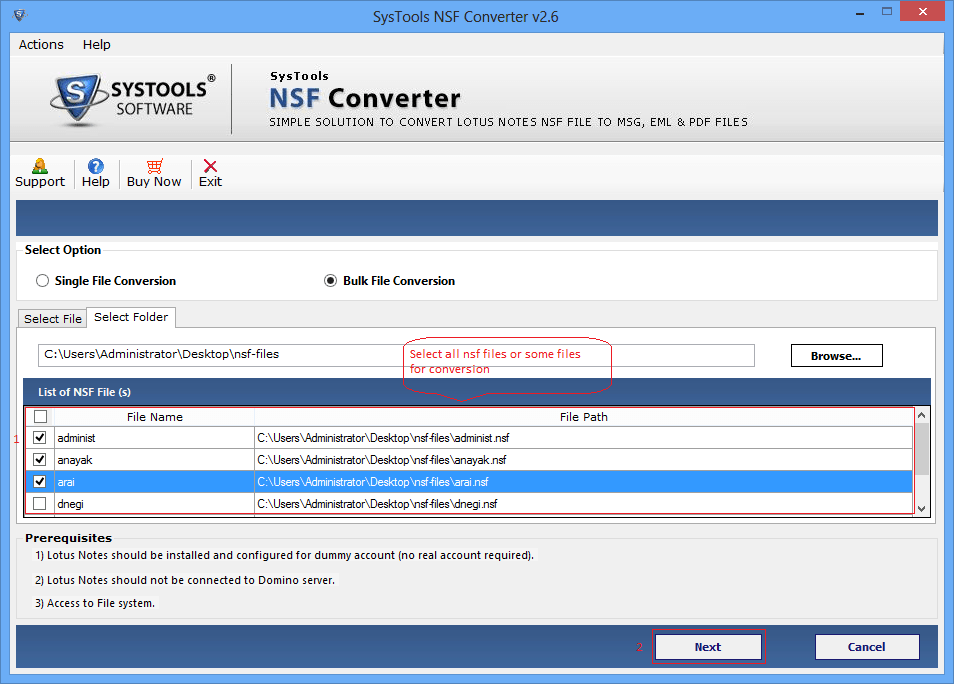 ---
When you choose the file formats from EML, MSG, PDF a selection criteria provided. Also applied include Date filter while selecting mails from the select criteria.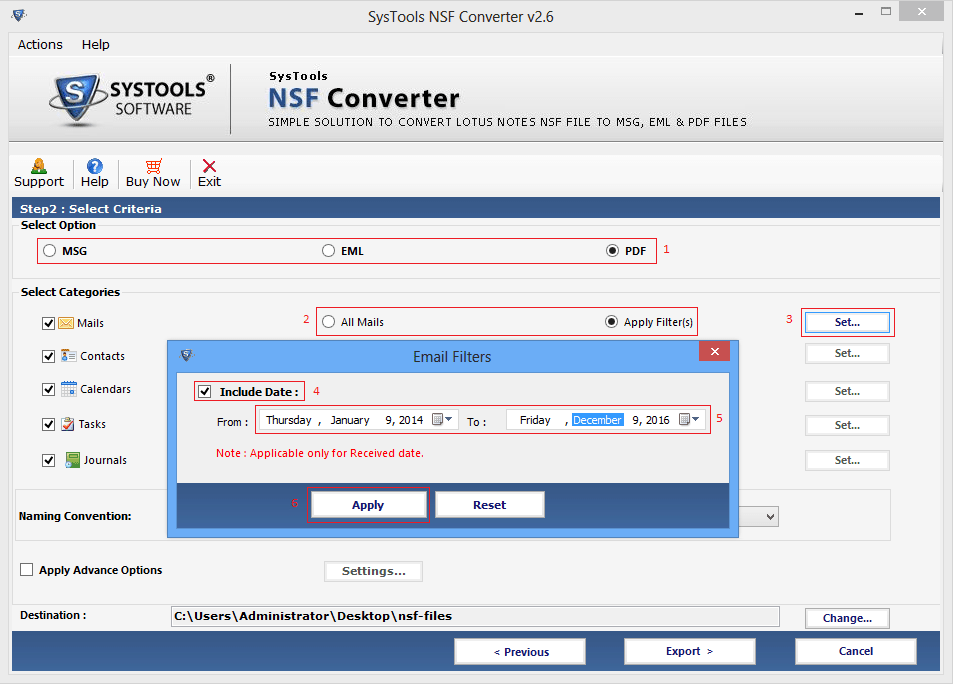 ---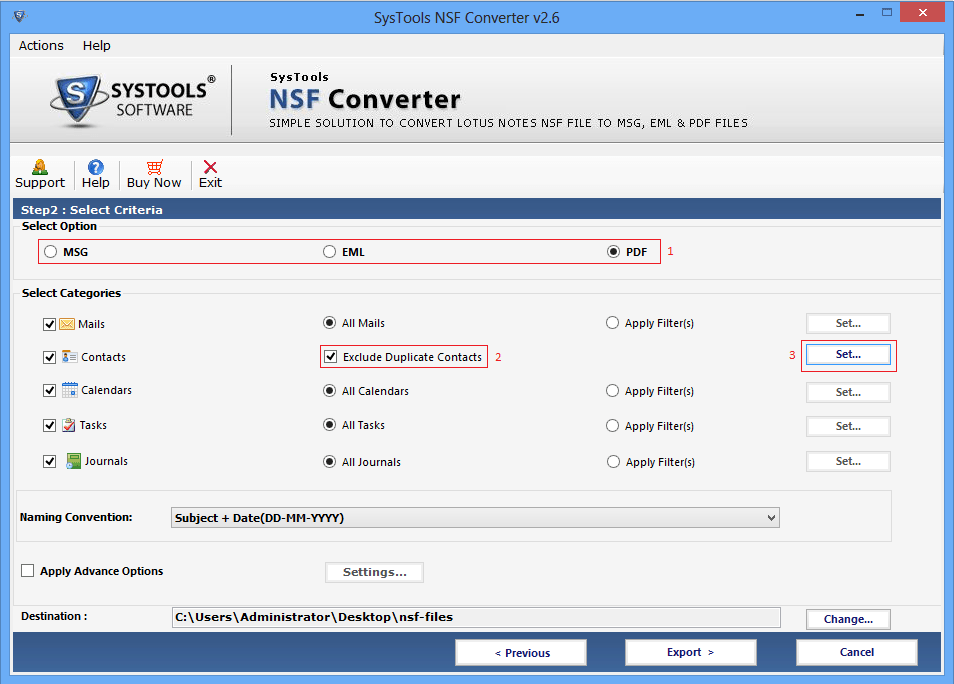 ---
Many fields available in which includes name, mail address etc. So you can filter the duplicate contacts also.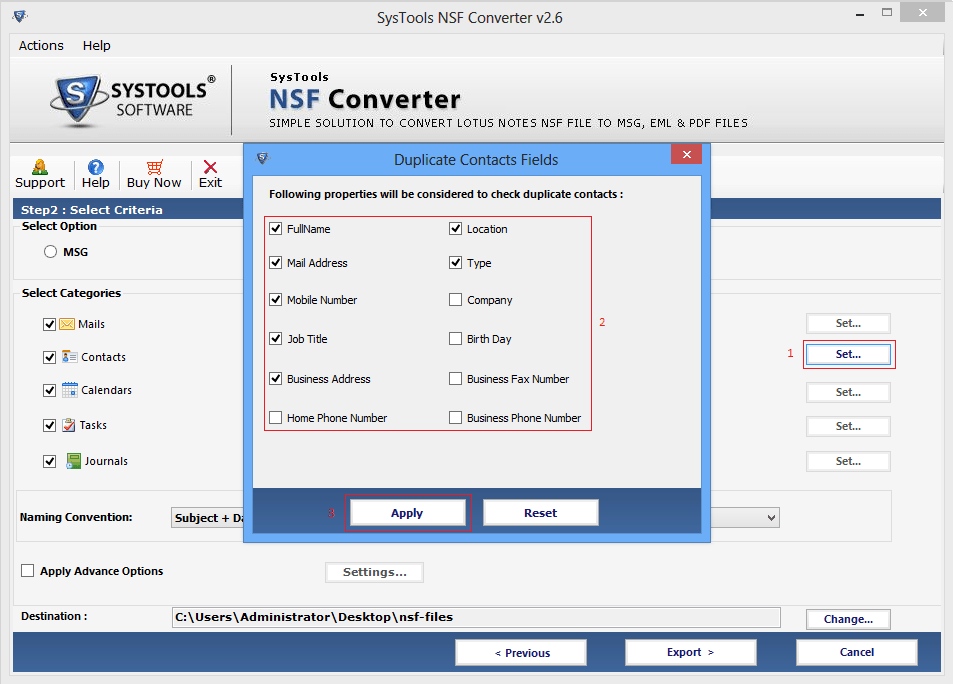 ---
Different filters to apply for different fields i.e. calenders, tasks and journals.

Apply calender filters in calenders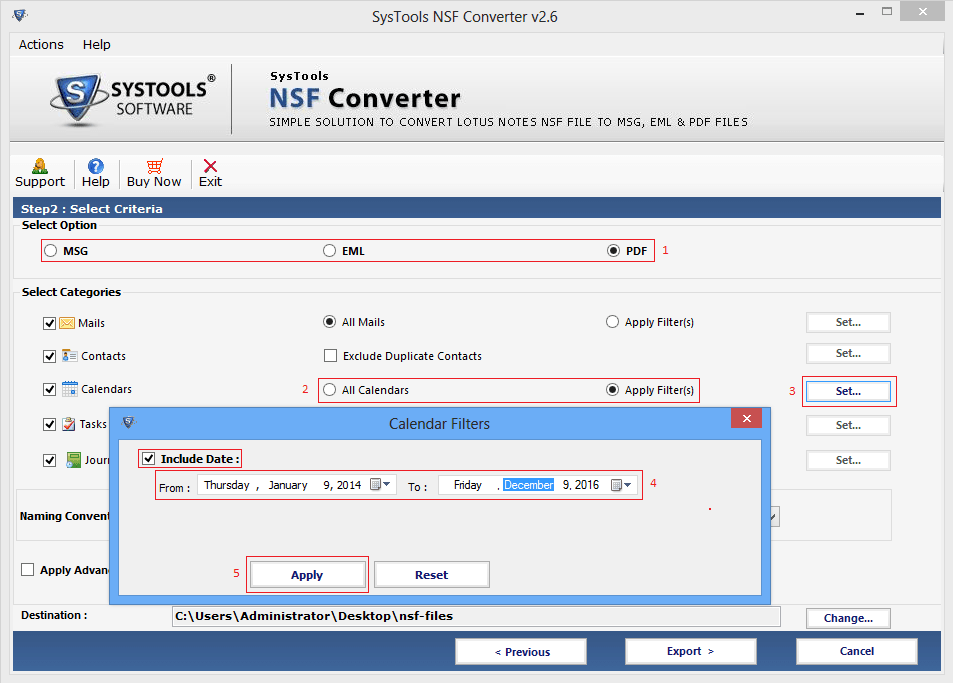 ---
Apply Task filter in Tasks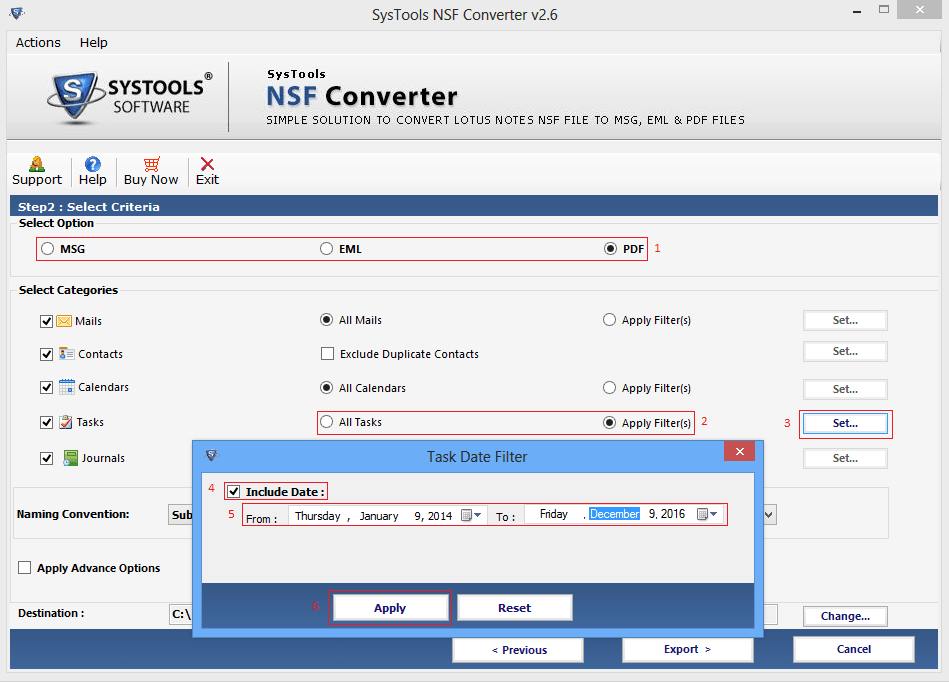 ---
Apply Journal filter in Journals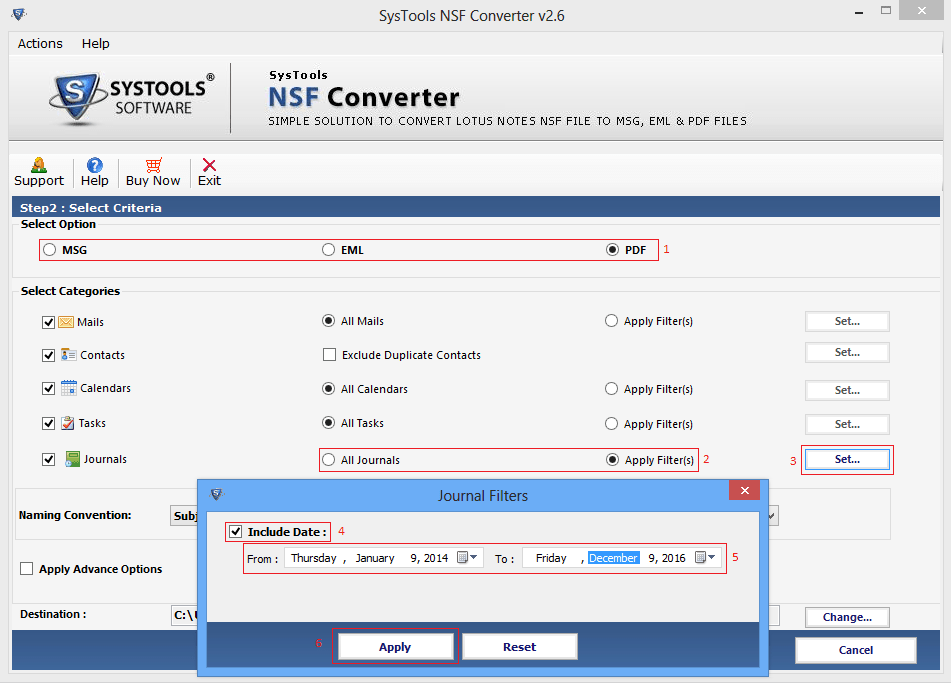 ---
Select Naming Convention option and click on export to start the process.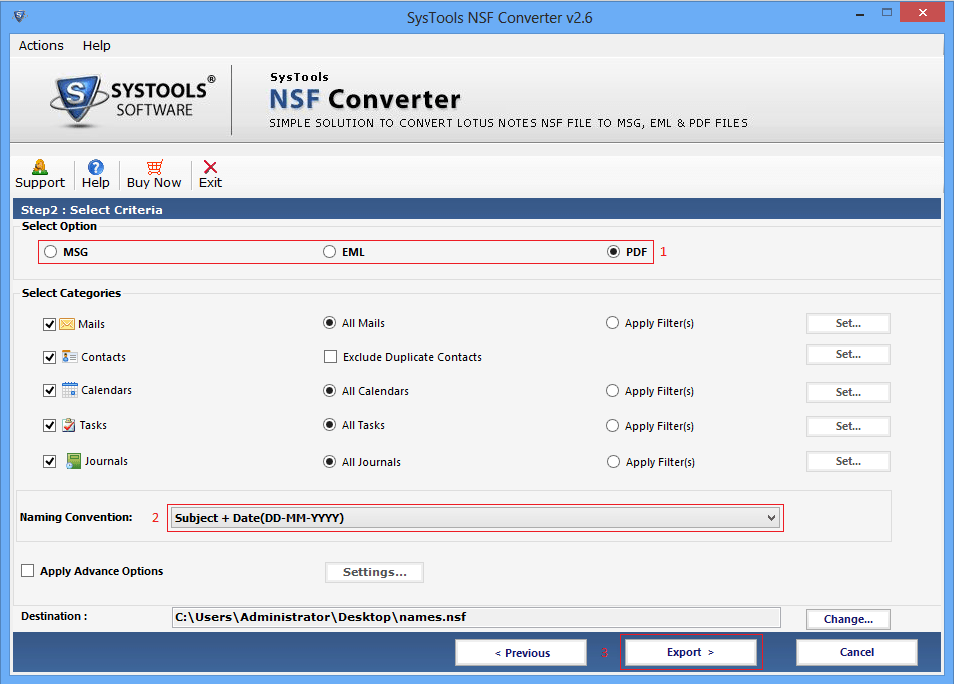 ---
If you also check Apply advance option box and click on setting for apply html formatting, internet header, doc link, all document and Remove encryption from the settings of advance option.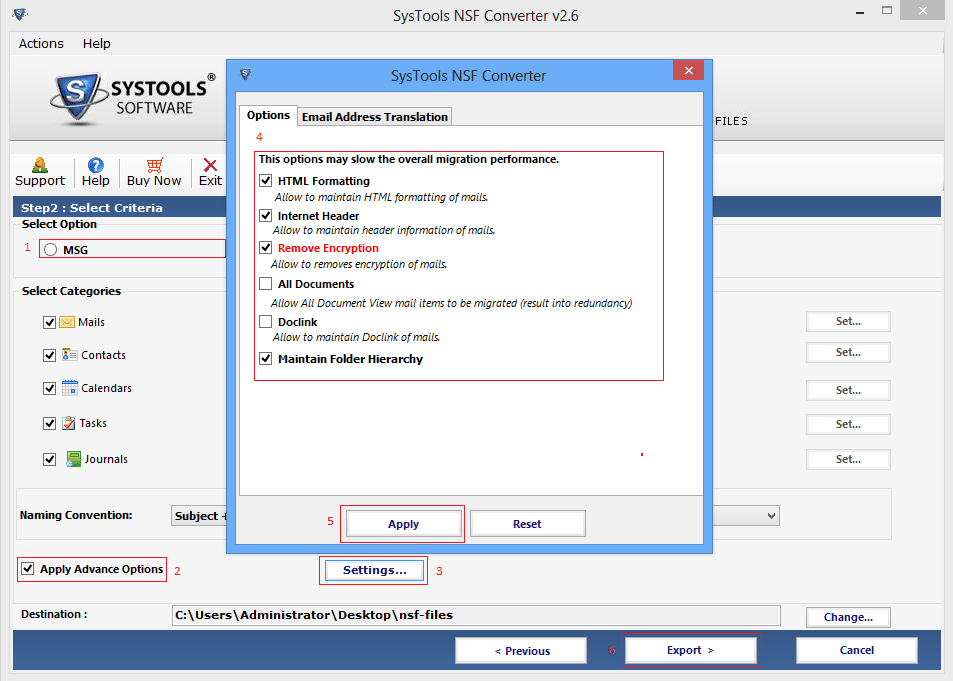 ---
The another one option is email address translation in advance setting in which you can add SMTP manually.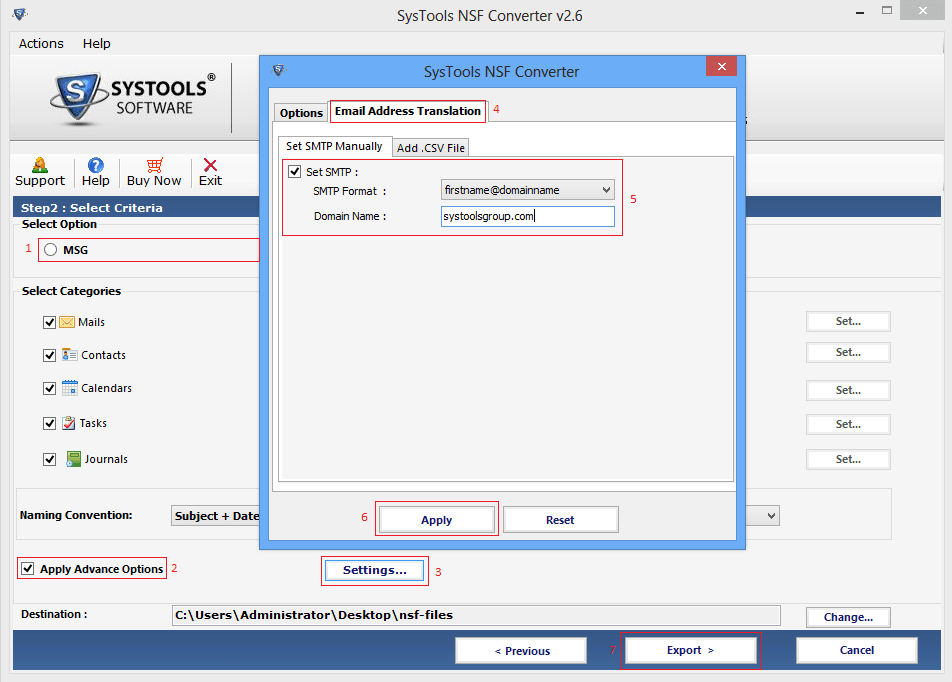 ---
Next to Add add.csv file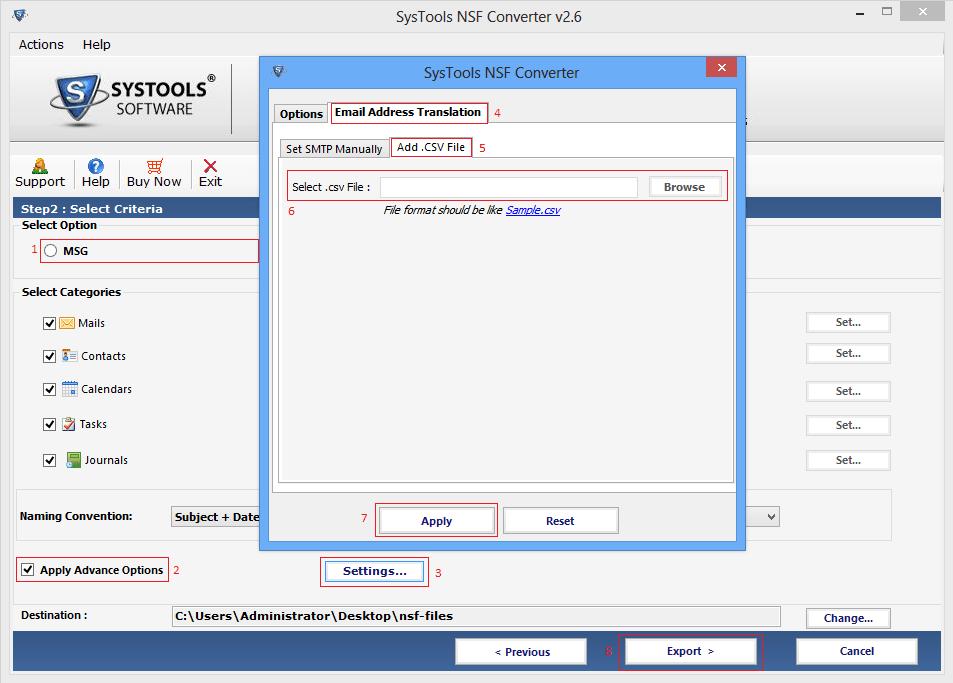 ---
Access the ID file to Enter the password.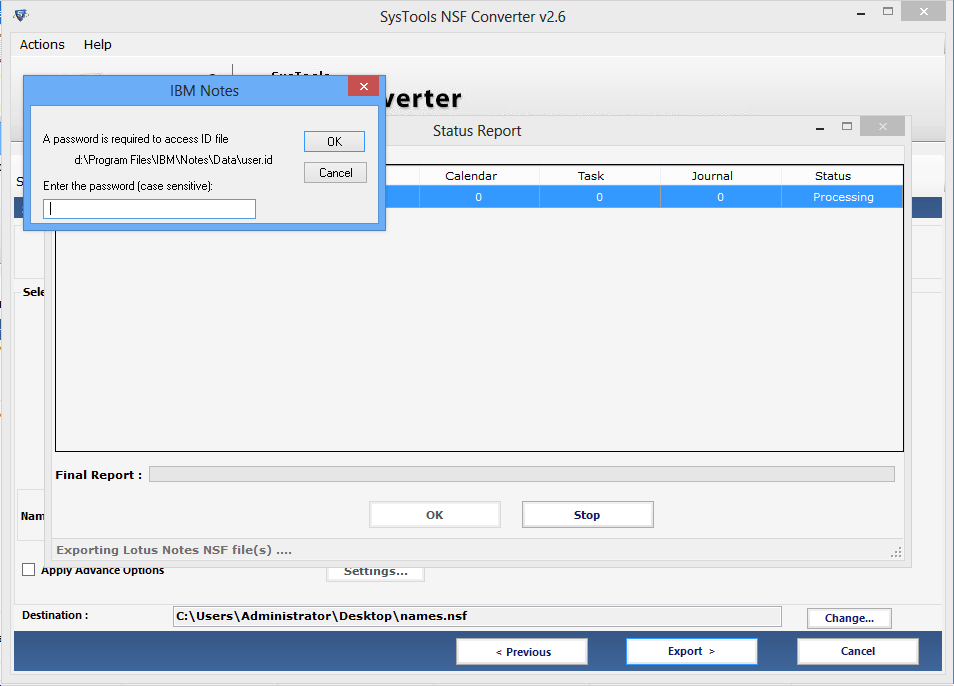 ---
When you enter the ID & Password it will shown the status report.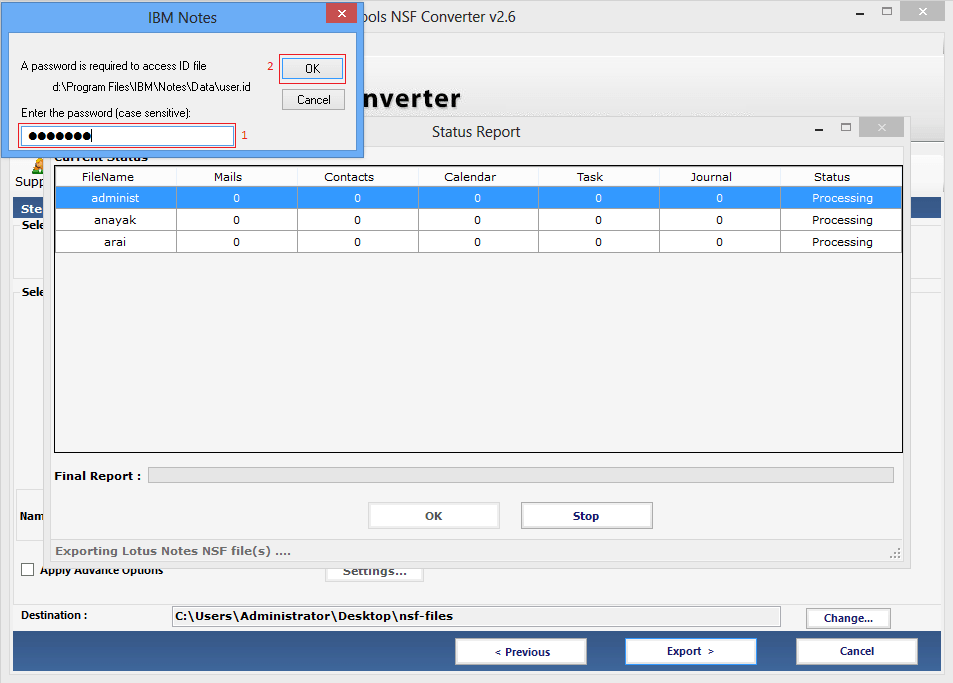 ---
Given below screen current status and previous status report will be generated.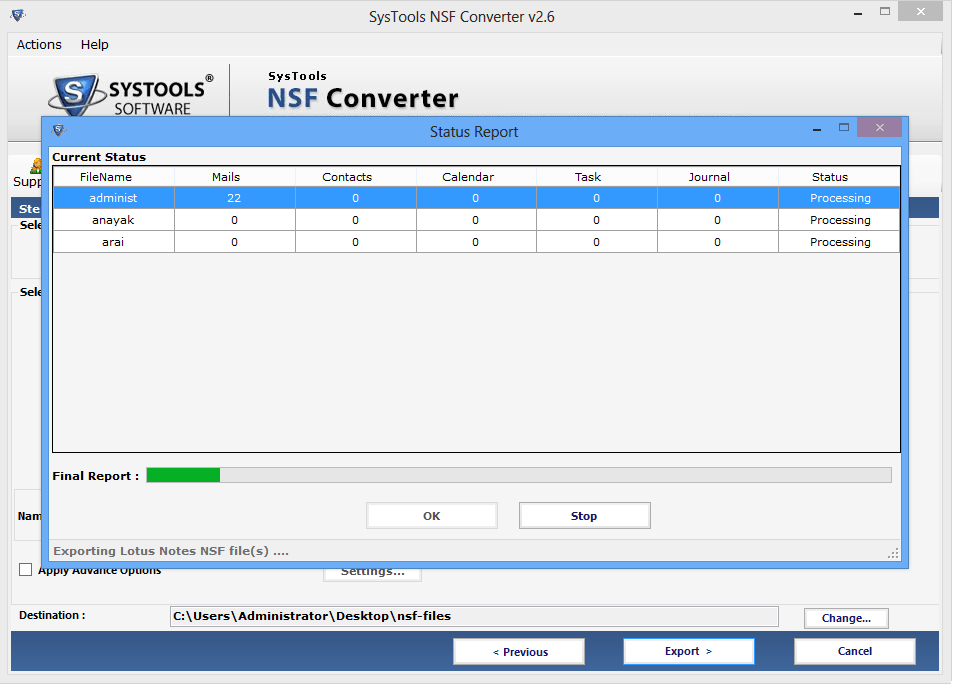 ---
Now you see the output of the EML, PDF, MSG files with the successful conversion process.